Ranthambore National Park – In Search of Tigers
---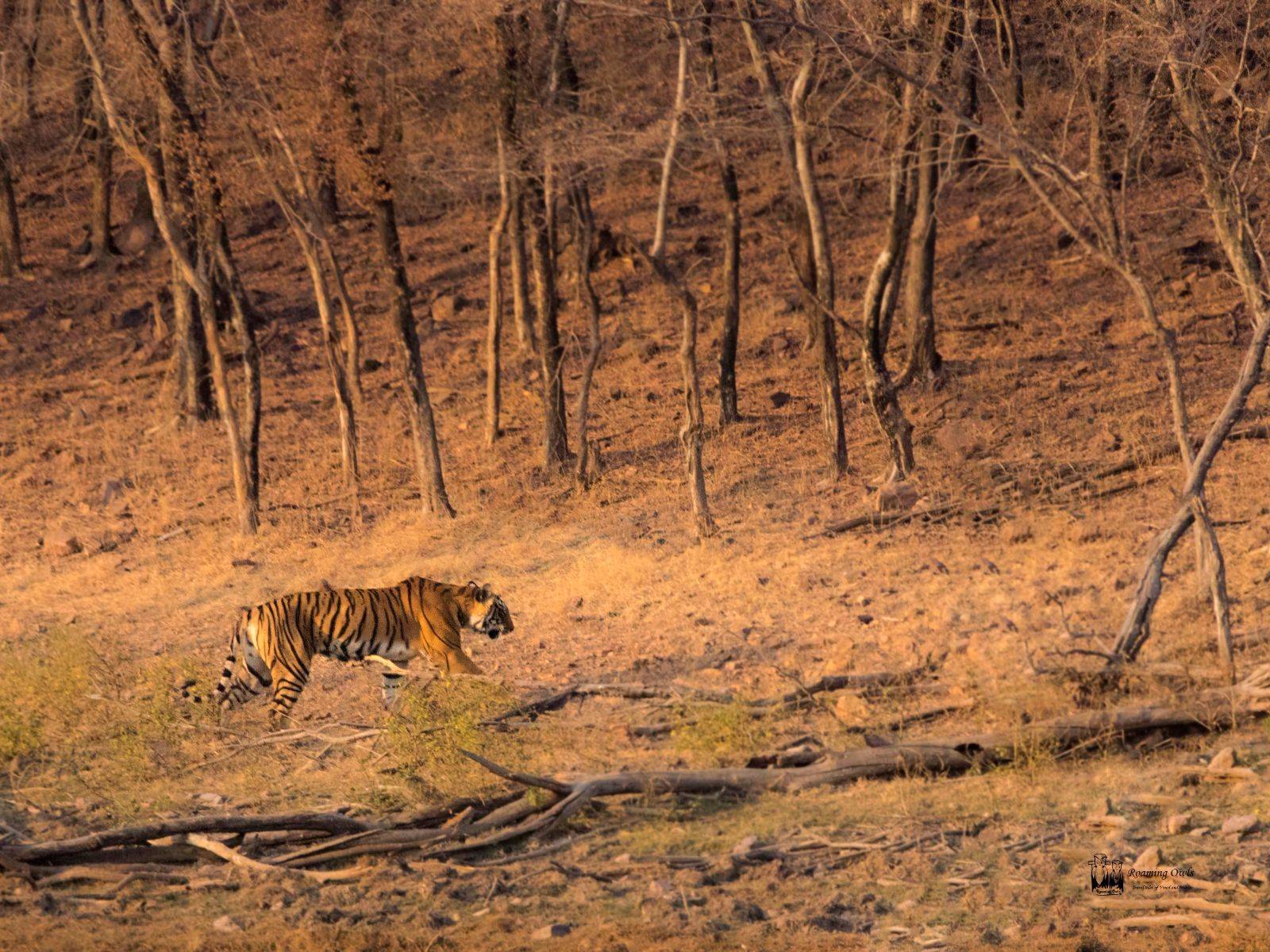 Our first ever sighting of the Royal Bengal Tiger !! Though we have traveled a lot inside forest, the king has always eluded us partly because the south Indian forests are much more lush and thus it is difficult to spot. One can also say that luck plays a major part and finally it seems like luck favored us.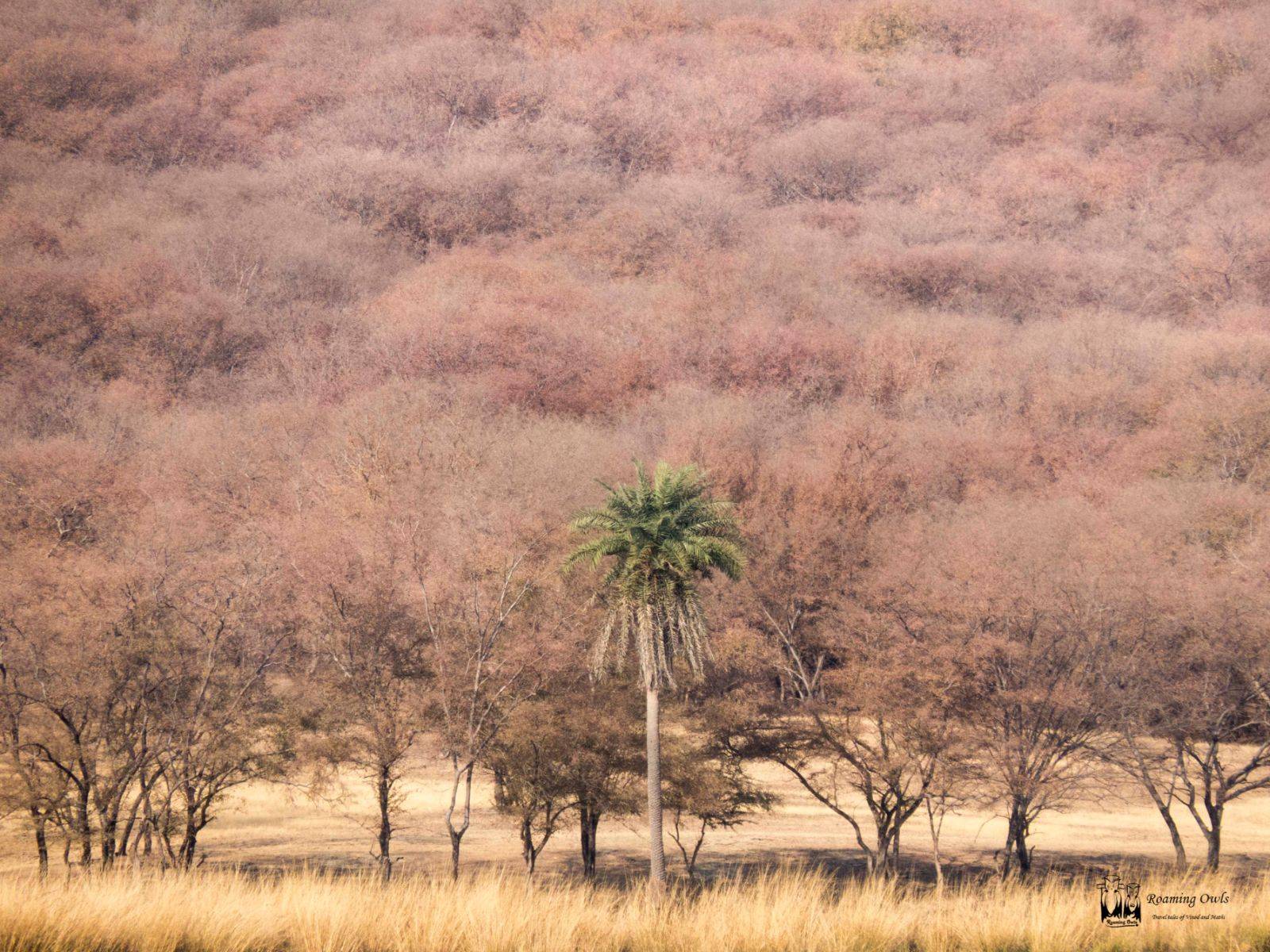 Like we said earlier we are used to forests that are very lush but we were in for a surprise. It was bone dry except for the lakes. It was as if the entire forest forgot that trees should be green !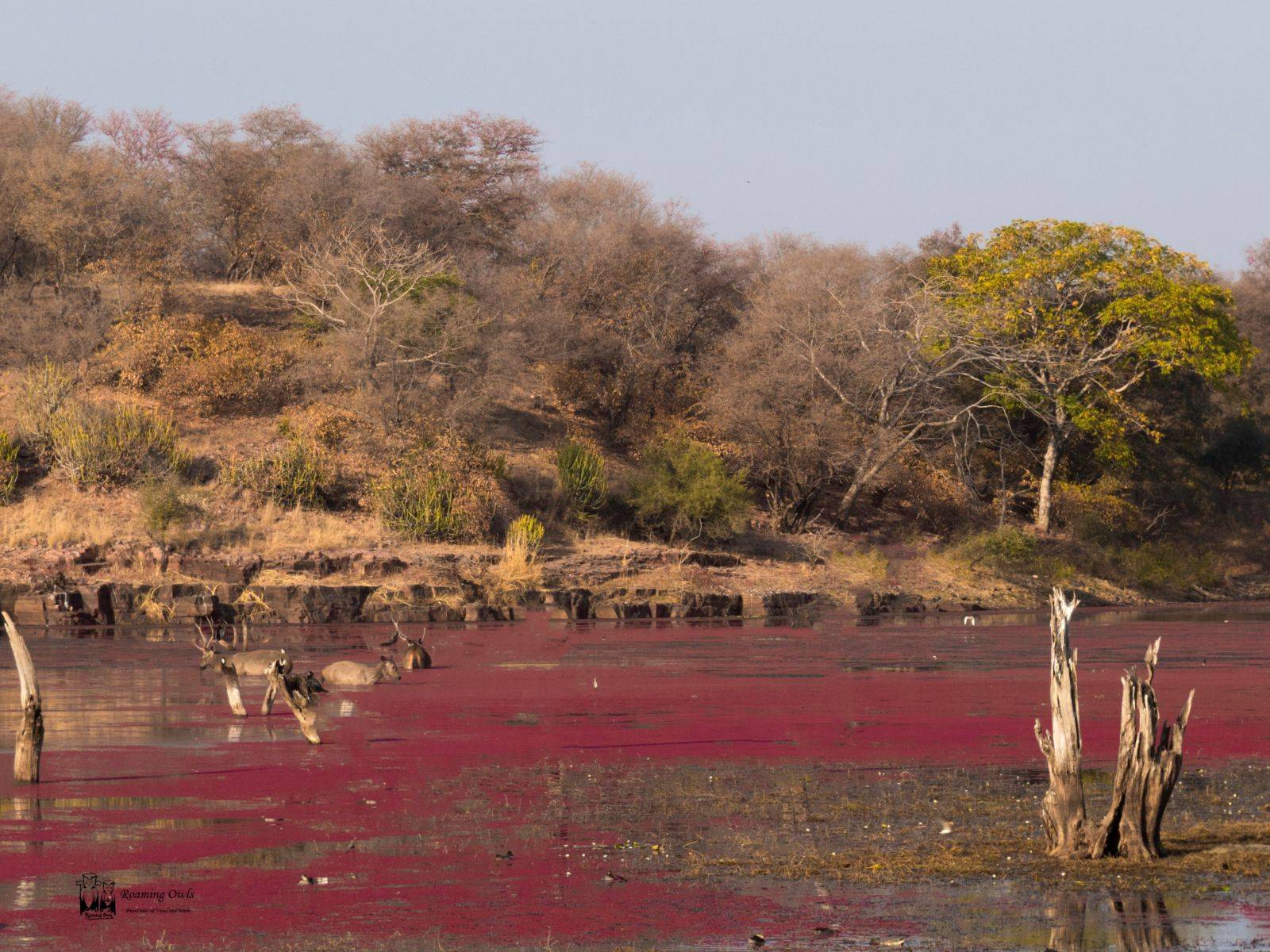 In between the bone dry surroundings there are lakes with water and it is a major draw for all the wild animals. In this case the lake was filled with a algae which was red in color. The sambhar deers were happily munching away the algae.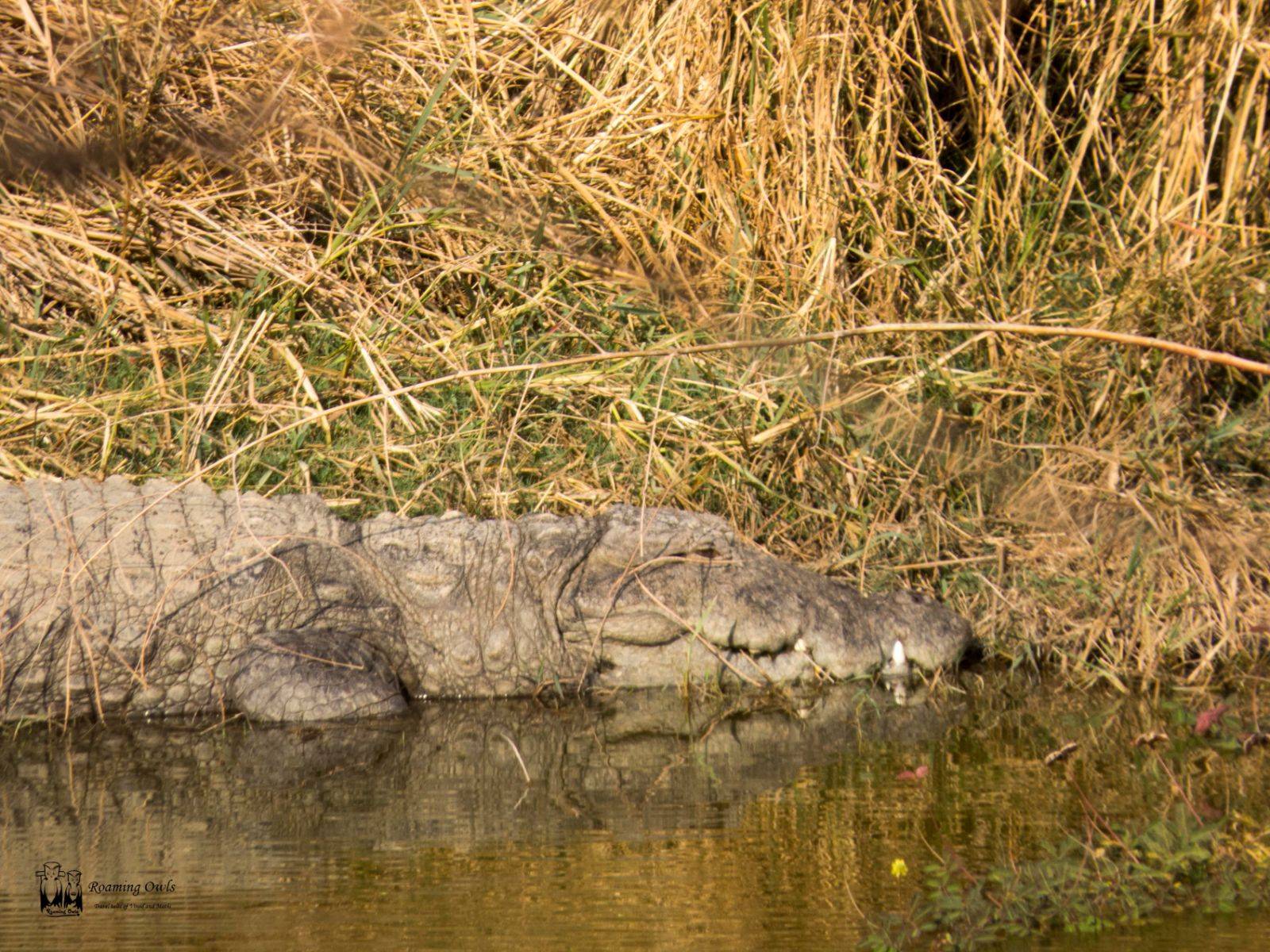 When you have water then you will have water predators and in this case Mugger crocodiles. They can grow to more than 12 feet and take down any deer but most of the time they spend their time sun bathing on the banks of the lakes.
Nilgai is one of the primary prey species of the tiger and they seem to be quite abundant here.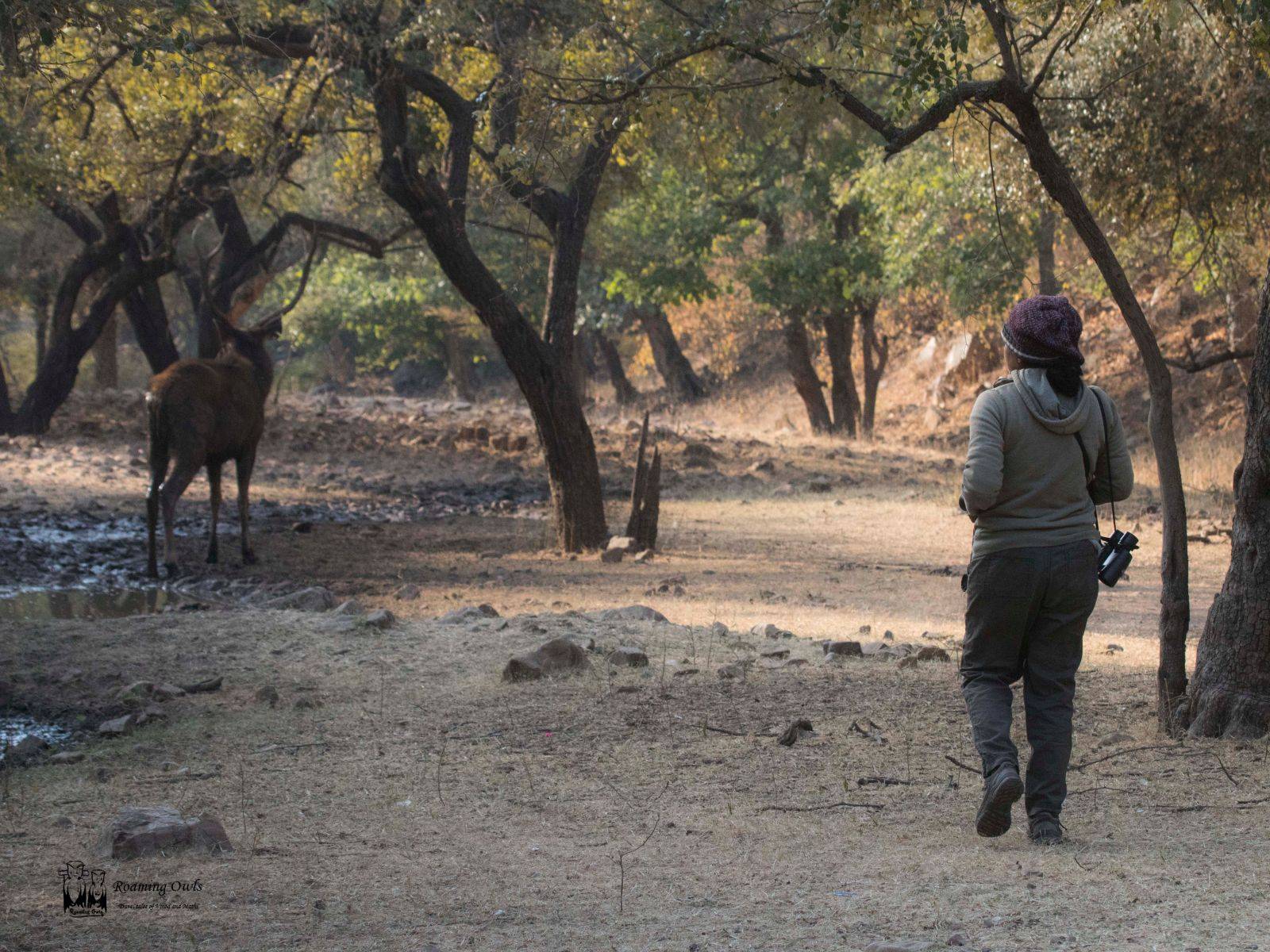 While most of the entry inside the park is restricted through vehicles only, we got some opportunity to get down and walk for some time in tiger territory because others in our vehicle wanted a toilet break. We took that time to spot some interesting birds.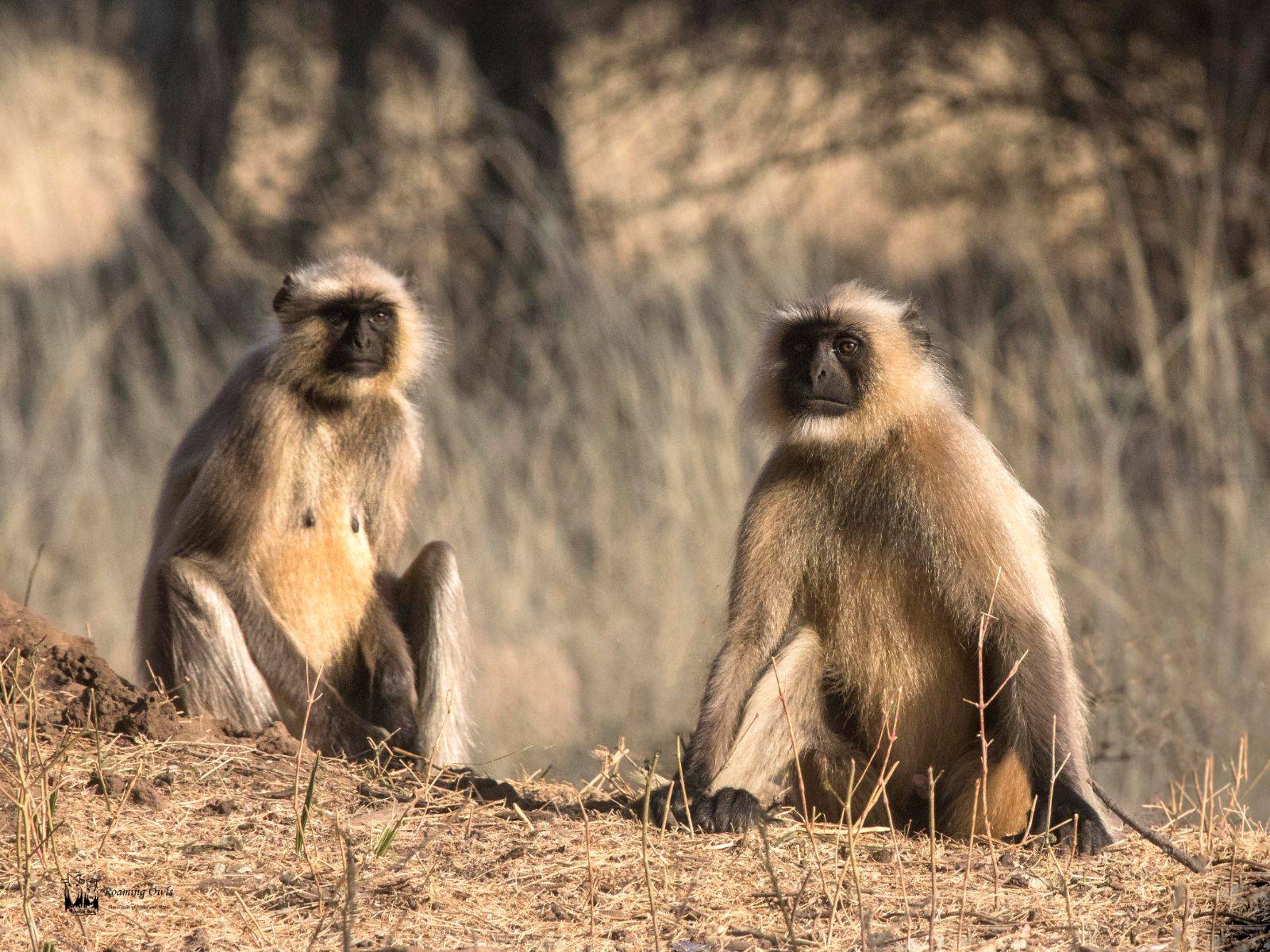 While walking and looking out for birds we had some onlookers in the form of Hanuman langurs. They seemed to be pretty calm in tiger land and we took it as a sign to roam around because these guys are the first to sound the alarm when any tiger approaches.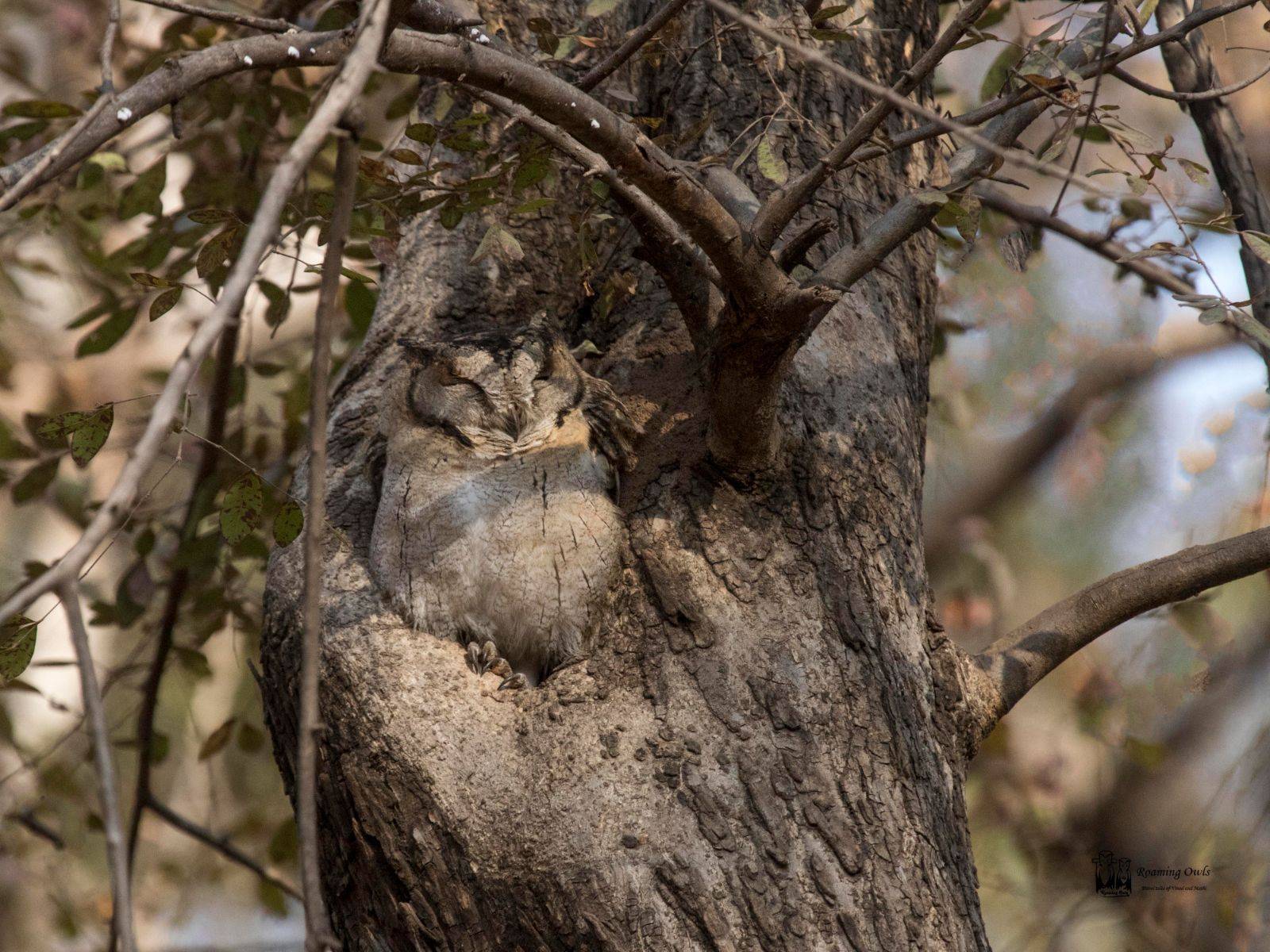 After strolling for few minutes we hit the jackpot ! An Oriental scoops owl!!! Pretty difficult to spot because they are so well camouflaged and also they remain still.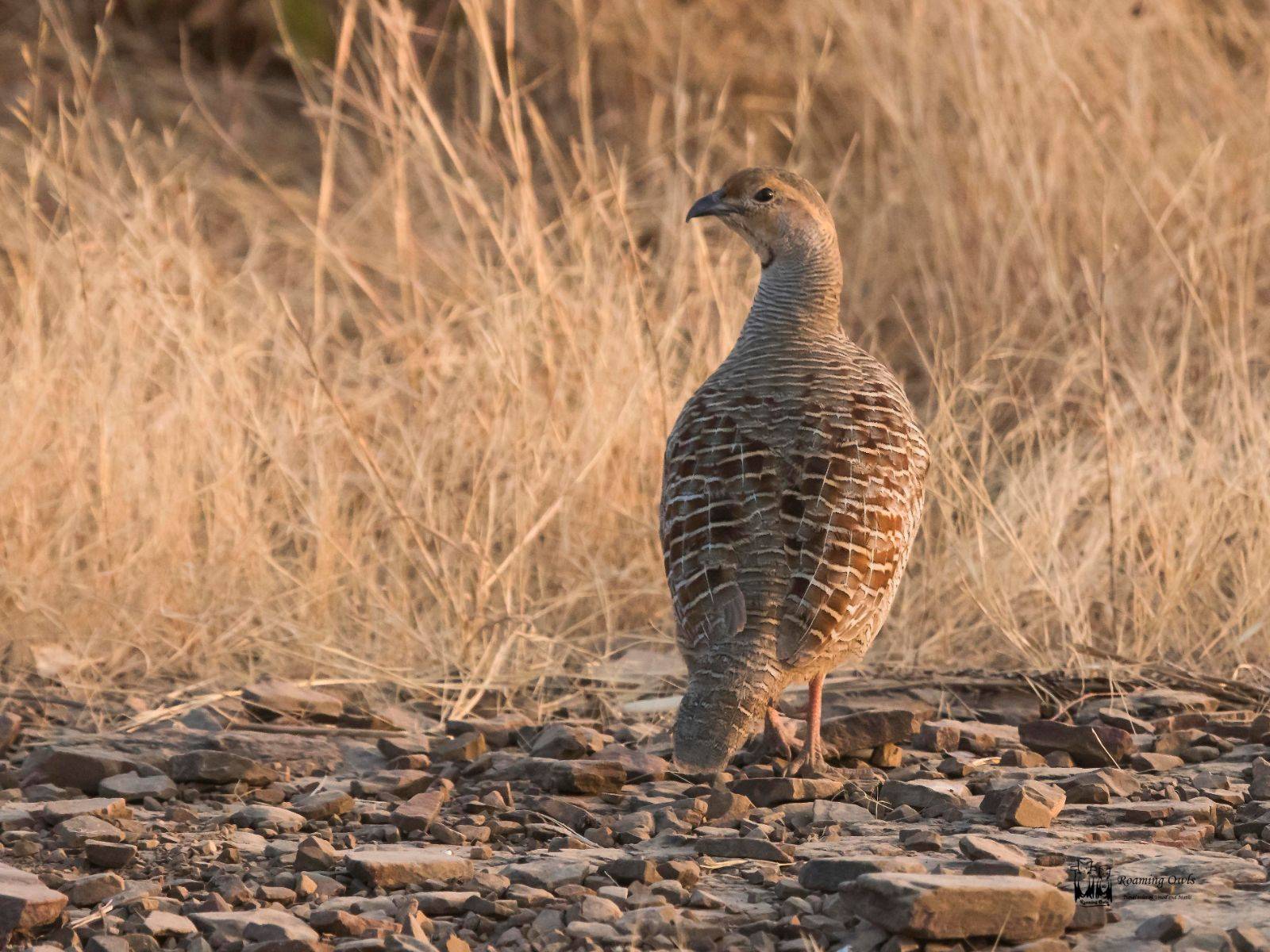 Once we were back on the vehicle we came across another one of the alarm call vocalists in tiger land – Grey francolin. The above guy was the last to cross our path after the entire pack went running looking for cover.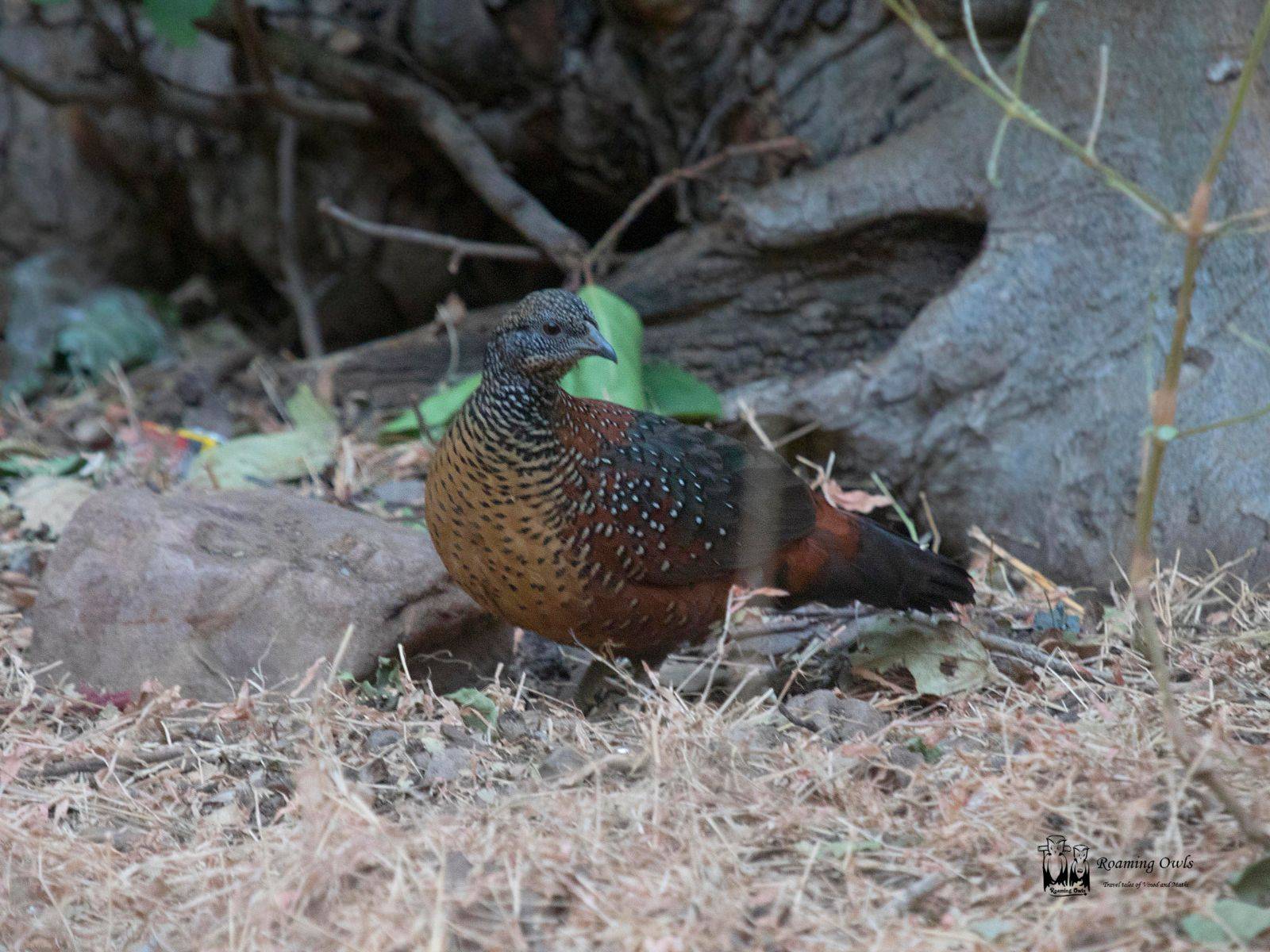 Another prized catch is Painted Spurfowl. A rare sighting in other parts of the country. We had spotted this species in Meghamalai visit but we were not able to photograph it. Even in this case the light was horrible and we had to settle for what we got, but content with the mere sighting of the colorful bird.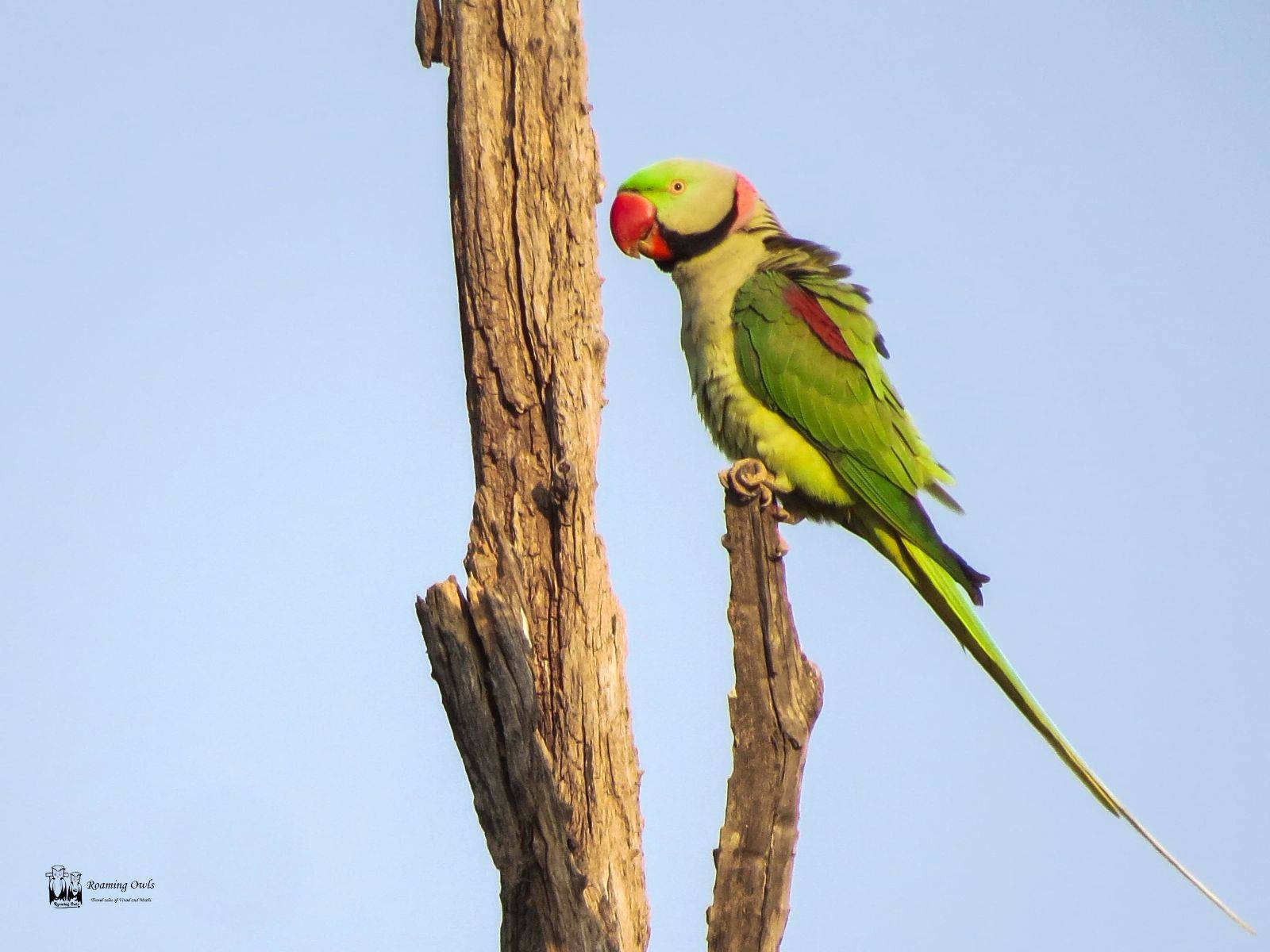 The largest of Indian parakeet species, they are quite vociferous too.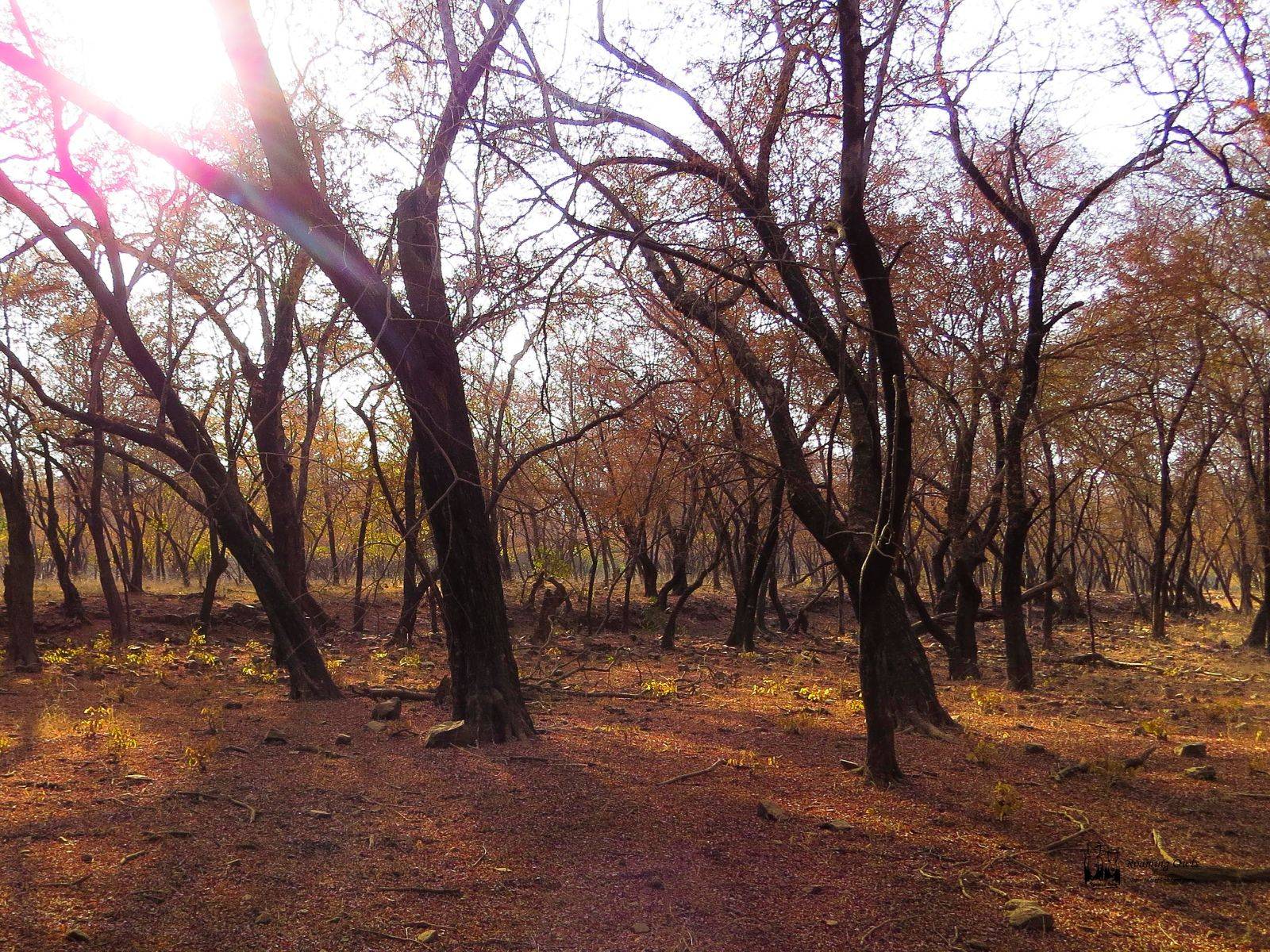 This was one of amazing revelations in this visit. We always assume that the herbivores needed for sustaining tiger population should have very lush growth of grass. Particularly the tiger density given in Ranthambore national park. All that thought turned upside down ! It was really like a dust bowl. Hardly any grass but the sheer amount of prey population is amazing.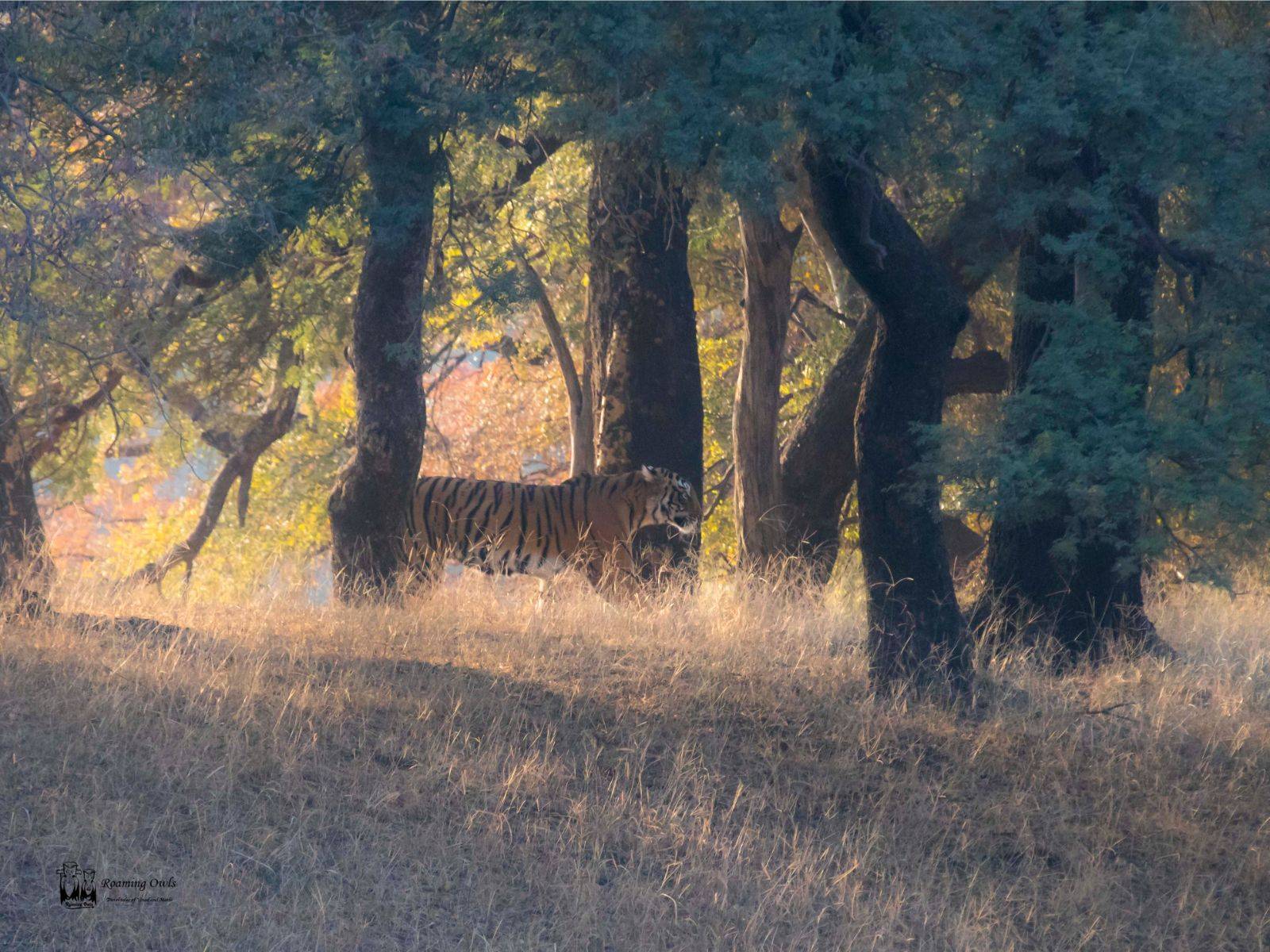 And in the evening light her highness for a casual evening stroll. The beauty cannot be captured in a picture.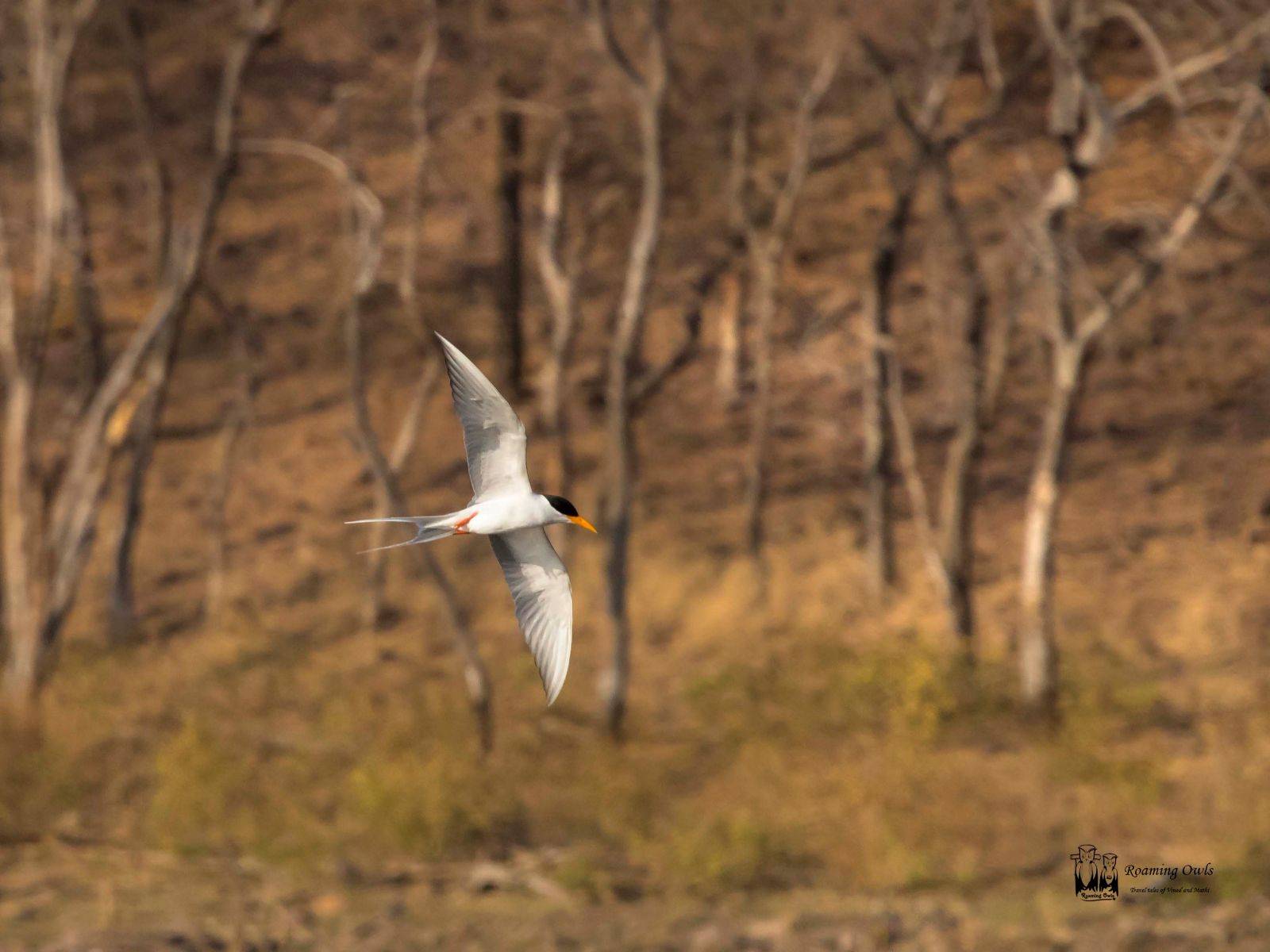 River tern was an added bonus to the list. We had spent so many months searching for this elusive guy in Chennai. But here we were looking at tiger and tern at the same time.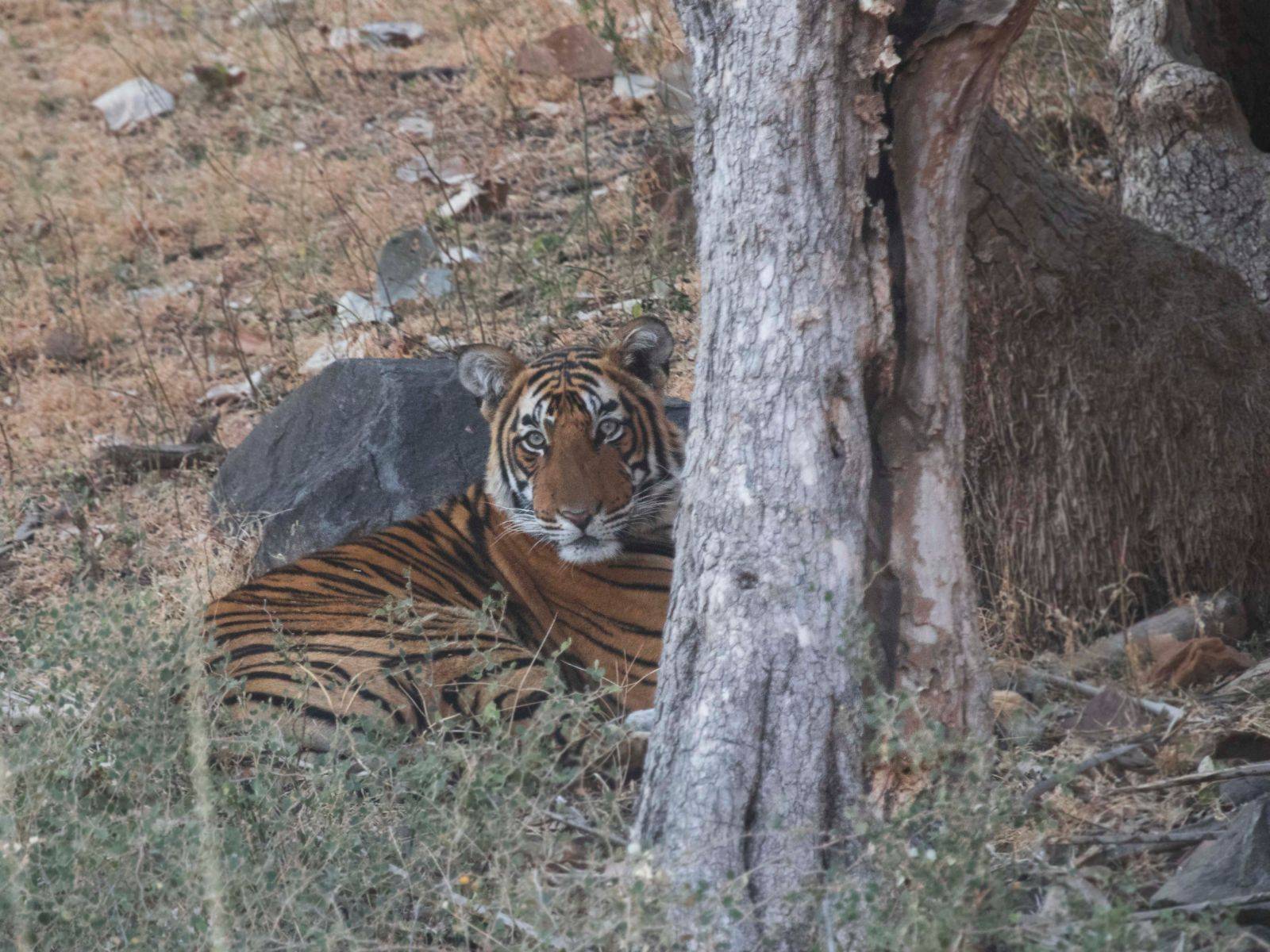 To be quite honest we were hoping for a more personal experience with a tiger , like trekking up a path and suddenly there he was, like that kind of experience but Ranthambore national park is not that kind of place. We will discuss about the commercialization of tiger in another post and with specific details. This particular guy was a juvenile who had taken a small nap under a tree and we took the opportunity to click a few snaps.
---
Related post
Please follow and like us: